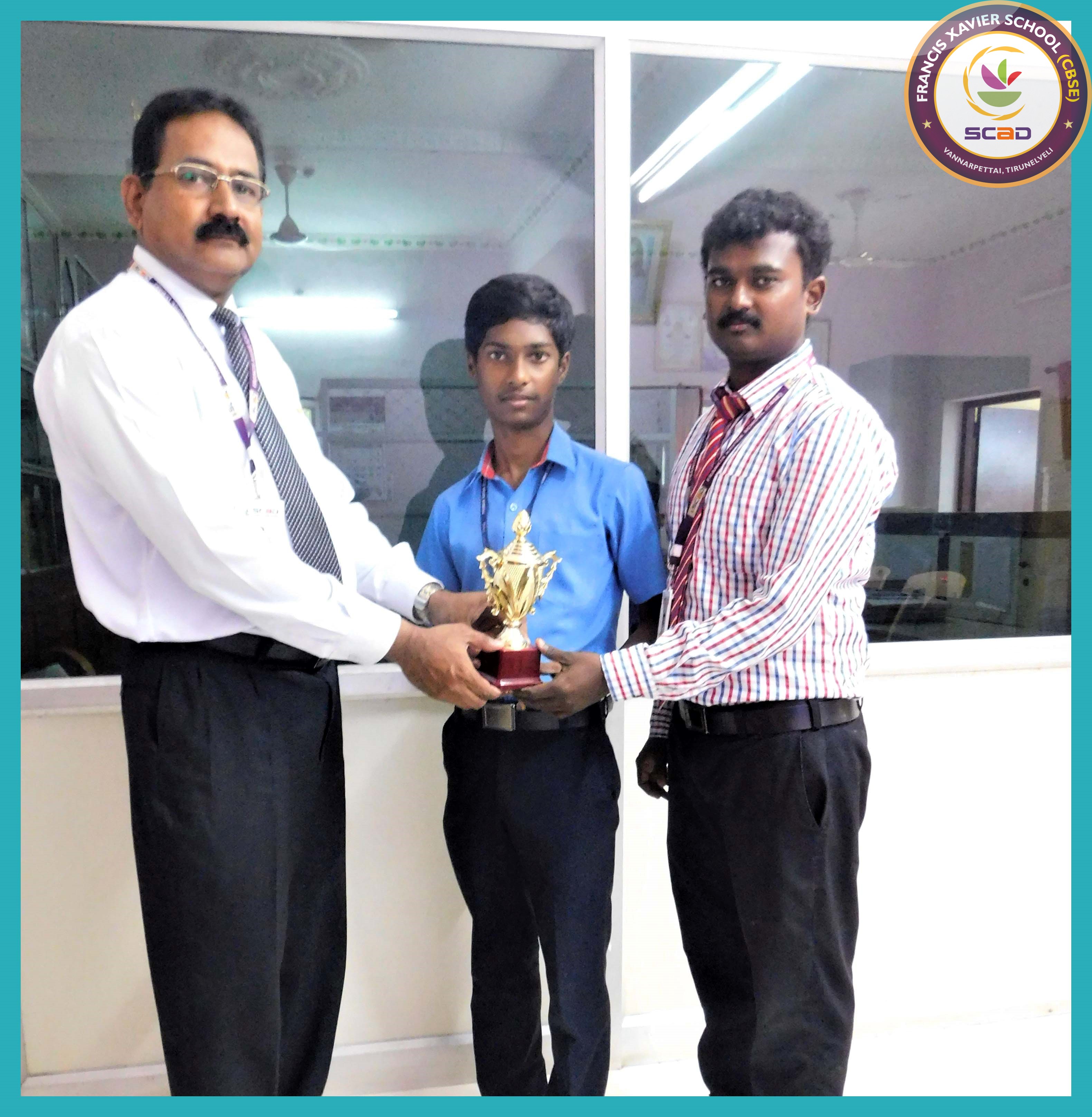 Our student A.Pradeep of Class IX participated in the SSPF football on 12th Feb 2019, and is selected to play for the TAMIL NADU FOOTBALL team.
He is the only person selected from Tirunelveli District.
We FX family is proud of him and wish our sports star to flare up high.