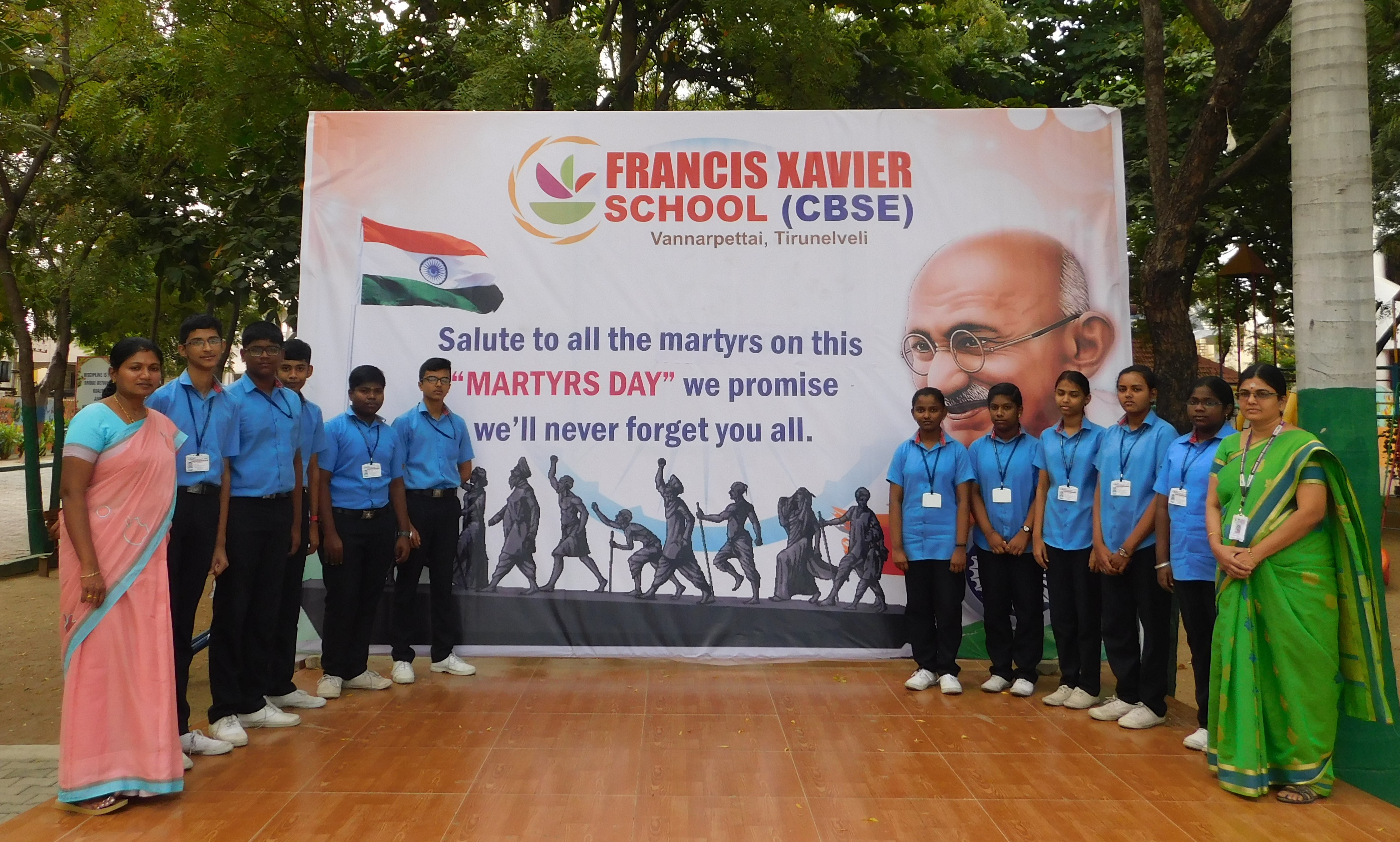 The Martyr's Day, which is also known as Sarvodaya Diwas or Shaheed Diwas, is celebrated all over India on 30th January, while the second Martyr's Day is celebrated on 23rd March.
Both have different reasons, but on 30 January, it is celebrated to pay homage to Mahatma Gandhi and for those freedom fighters that fought for the country's Independence and sacrificed their lives.
The Social Club of FX observed it today.
Rangoli Competition was conducted for the classes I to IX.
Two minutes silence was observed today at 11 AM as a mark of respect towards our brave martyrs.